iskills has been running the Line Mechanic Programme since 2016 and we are delighted at our continuous improvements in making this a high quality and rewarding experience for all of our trainees. We believe our point of difference is the unprecedented level of support we provide to trainees and are proud to be making our contribution to the much needed skills growth in the electricity sector.
As of 2019, we are also offering a NZ Certificate in Telecommunications Level 3. iskills is proud to be the only training provider offering a unit standard based programme for this qualification. Graduates from our programme are not only awarded with a NZQA qualification, but will also meet the unit standard requirements for Chorus WTC1 and WTC3.
NZ Certificate In Electricity Supply (Line Mechanic Distribution) Level 4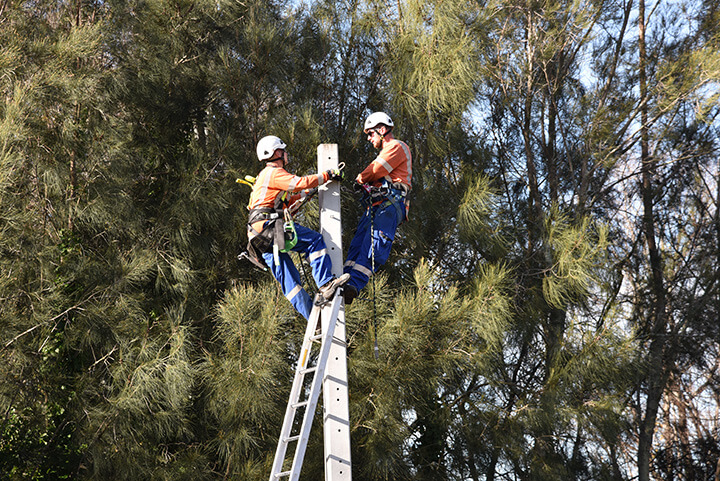 This level 4 New Zealand Certificate is to provide the electricity supply industry with people who have sufficient knowledge, practical skills, and experience to work as an EWRB registered line mechanic in the distribution sector. On successful completion of the qualification, trainees will be able to work safely to industry standards by taking responsibility for their work and that of others and can work independently whilst ensuring public safety.
New Zealand Certificate in Telecommunications (Level 3) Fibre Optic and/or Copper Strands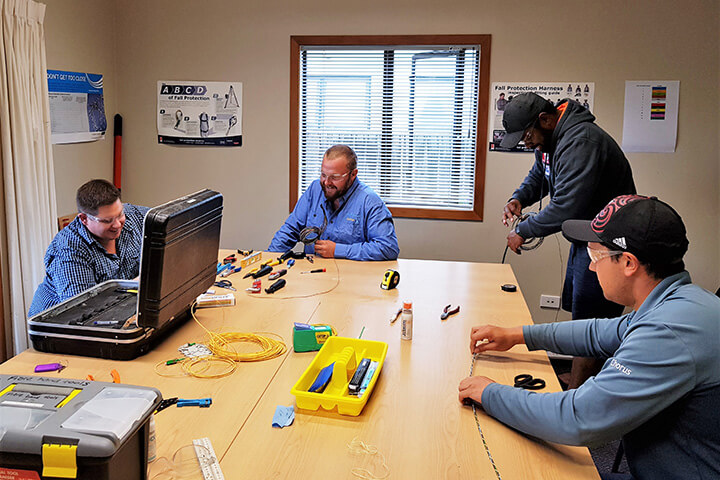 This pathway program is an entry level qualification, suitable for people entering a career as a Telecommunications Technician. It covers core skills and industry knowledge with a combination of training sessions and on job work. The qualification includes the fibre optic strand, copper strand, or a combination of both.
Not sure which course is right for you?
We're committed to providing expert quality training. Get in touch with us and we'll help you find the course you need.