Chorus WTC 3 – Overhead Network
To meet Chorus' minimum standards for Health and Safety related competency for workers. This course will cover the requirements for work involving access to any pole, including work near a low voltage electrical overhead network and installation of overhead telecommunications equipment.
Recommended for
Any person required to hold Chorus WTC 3.
Course Objectives
An understanding of the Electricity Supply Network
Health and Safety
Hazard Management
Minimum Approach Distances
Necessary requirements of NZECP34
Necessary requirements of SM-EI
Personal Protection Equipment
Preparation for working at heights and control of hazards
Carry out pre-climbing inspection
Selection and use of climbing equipment
NZQA Unit Standards
10507

Use personal protection equipment within an electricity network environment

10508

Identify electricity systems in preparation for work

18038

Demonstrate knowledge of and apply health and safety in the electricity supply environment

10509

Climb and work on electricity network structures

17025

Carry out a rescue from an electrical structure 

OR

25045

Employ height safety equipment in the workplace

23229

Use a safety harness for personal fall prevention when working at height
Optional
15757

Use, install and disestablish temporary proprietary height safety systems when working at height.
Only required if proprietary fall arrest systems used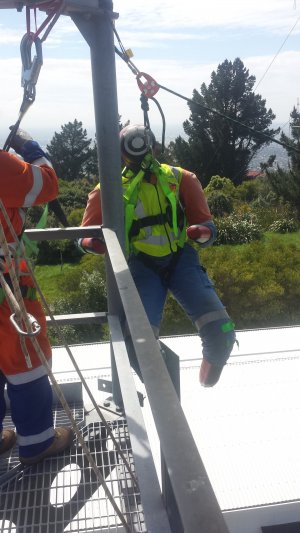 Course info
Delivery
Available nationwide upon request
Duration and cost
4 day full course incl. 15757 – $8,300 Max 8
3 day full course excl. 15757 – $6,200 Max 8
2 day refresher incl. 15757 – $4,500 Max 8
1 day refresher excl. 15757 – $3,400 Max 10
Webinar option
1/2 day excl. 15757 – $280 per person
1/2 day incl. 15757 – $300 per person
*All costs excluding GST