This course covers the requirements for any work to be carried out in confined or restricted spaces.
Recommended for
Supervisors, stand-by-person, workers entering confined spaces as well as rescue personnel.
Course Objectives
Covering the required legal documents on confined space entry
Providing examples of confined spaces
Identifying the main hazards of confined spaces identified in terms of their potential for serious harm
Understanding the control measures to eliminate or minimise the confined spaces risks
Emergency procedure plans including evacuation strategies, emergency actions when first discovered, confined space safety watch duties
How to conduct confined space entries
How to test to confirm suitable atmosphere exists
NZQA Unit Standards
17599

Plan a confined space entry

18426

Demonstrate knowledge of hazards associated with confined space

25510

Operate an atmospheric testing device to determine a suitable atmosphere exists to work safely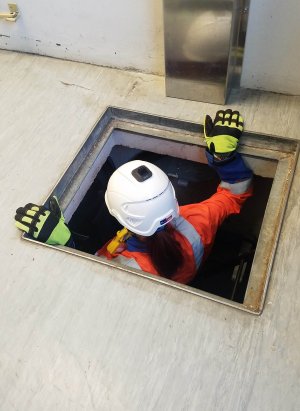 Course info
Delivery
Available nationwide upon request
Maximum 10 attendees
Duration and cost
2 days full course
1 day refresher 
Please enquire below for pricing.