Horizontal And Vertical Fall Arrest Systems
With the Horizontal and Vertical Fall Arrest Systems course you will learn to control height hazards by using working at heights harness systems. You will achieve the skills needed to install a temporary height safety system and understand the associated legislative requirements.
Recommended for
The Fall Arrest Systems course is suitable for those planning, installing and operating fall arrest systems and supervising staff working at height.
Course Objectives
Knowing the hazards associated with working at heights
Personal Protection Equipment
Identification of anchor points
Installation of temporary height safety systems
Vertical and Horizontal fall arrest systems
Using a safety harness for personal fall protection
Necessary requirements of SM-EI and NZECP34
NZQA Unit Standards
15757

Use, install and disestablish temporary proprietary height safety systems when working at height – must hold pre-requisite 23229.

17600

(optional add on) Explain safe work practices for working at heights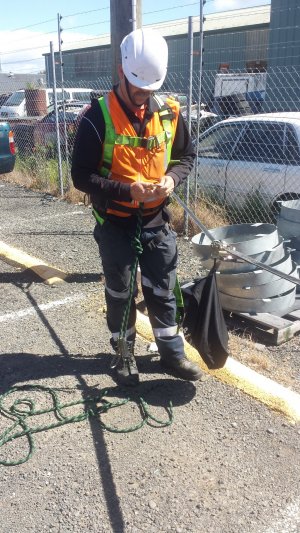 Course info
Delivery
Available nationwide upon request
Maximum 8 attendees
Duration and cost
1 day full course (excl. 17600) – $2,100
1 day refresher (excl. 17600) – $2,100
Webinar option
1/2 day – $240 per person
*All costs excluding GST