NZ Certificate – Introduction To Team Leadership Level 3
Many of those in team leadership positions have been put into these roles regardless of any inherent leadership capability. Some have been promoted due to having expert knowledge in their field or simply because they have stood out as the most capable amongst their peers.
Introduction to Team Leadership is designed to provide both new and existing team leaders with the skills and knowledge required to successfully lead high performing teams.
Learners will be taught how to effectively self-manage, communicate with team members and other stakeholders, set and manage team objectives, understand and demonstrate workplace compliance and build team cohesiveness and engagement in diverse workplace environments.
Recommended for
Anyone who is new or aspiring to team leadership as well as experienced team leaders who require further leadership development.
Successful completion of this course results in a New Zealand Certificate in Business (Introduction to Team Leadership) (Level 3). Graduates will be able to move onto the New Zealand Certificate in Business (First Line Management) (Level 4).
Course Objectives
Leadership styles
Building cohesive teams
Diversity – behaviours and attitudes
Developing SMART objectives
Problem solving and decision making
Workplace compliance
Effective communication
NZQA Unit Standards
29041

Apply principles for effective performance within a team

29042

Develop objectives for a team

29043

Describe and compare different styles of a team leadership for a business entity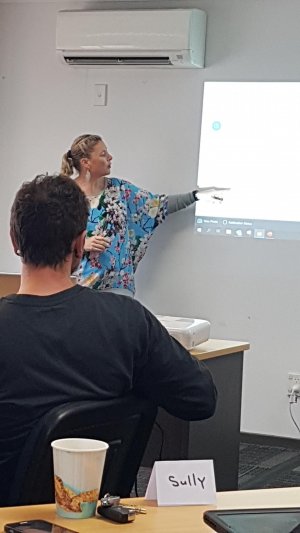 Course info
Duration
2-day workshop-based training
Programme duration of 6 months (including holidays)
On-job assessments – learners will be required to complete written and practical assessments (with support via telephone and email).
Minimum 10 attendees
This course is designed to provide theoretical learning on course and application of skills in the workplace to enable on job assessment to be completed. Content can be tailored to company requirements and delivered nationwide – contact us to discuss your needs.
Cost