Powerco Network Safety Induction
This course covers the corporate values and health and safety commitment for each of the distribution networks. The training curriculum is designed to provide employees, contractors, and sub-contractors, with an understanding of their health and safety commitment, network configuration, hazards you may encounter and access/emergency communication protocols.
Recommended for
Any persons wishing to enter or work in restricted areas, this includes working on poles or near the electrical asset.
Course Objectives
An understanding of the Electricity Distribution Network
Competency requirements and Certification
Safety Manuals – Electricity Industry (SM-EI)
Network Owner/Company Procedures
Hazards associated with network equipment
Individual Safety Behaviours
Health and Safety
Selection, and use of electrical safety equipment (PPE)
Hazard and Risk Management
Minimum Approach Distances
Emergency Preparedness
Special Work Locations
Equipment in distress
Permit Area Principles
Tools, ladder, and other equipment near live conductors
Communication and Network control
Entry and Exit Protocols
Equipment Identification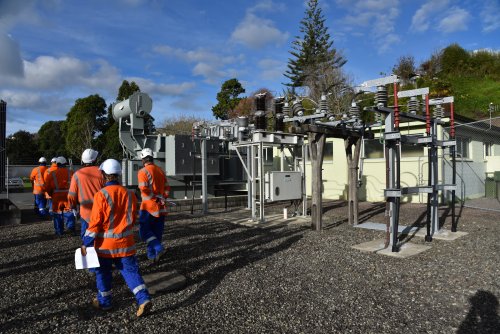 Course info
Delivery
Available nationwide
Maximum 15 attendees
Duration and cost
PART A & B:
Cost up to 10 attendees – $2,340 + GST
Additional attendee – $234 pp
Duration: 8 hours including substation visit
Part A ONLY:
Cost up to 10 attendees – $1950 + GST
Additional attendee – $234 pp
Duration: 5 hours
Plus any travel costs if over 100km outside of Tauranga
*All costs excluding GST.