RCC NZ Certificate in Electricity Supply (Fault Response & Switching)
This RCC programme is designed in compliance with the Electricity Workers Registration Board requirements for Distribution Line Mechanics (Endorsed).
Recommended for
All Distribution Line Mechanics who are required to carry out Fault Response & Switching work.
Pre-Requisites
Trainees will need to be qualified to NZQA Level 4 Distribution Line Mechanic level and have 5 years' experience.
Content
Prior to programme commencement each participant will be provided with an eligibility checklist and a list of evidence requirements.
Participants will then attend a training day for US 30112 (Demonstrate knowledge of electrical legislation and installation testing as an endorsed line mechanic), this cannot be assessed via the RCC process. The assessor will spend time with each  participant to set up the
RCC programme based on their individual requirements.
Participants will then be required to gather and provide evidence as required.
The final stage of the programme involves a professional interview conducted with each participant and two referee interviews to confirm all requirements have been met prior to award of the qualification.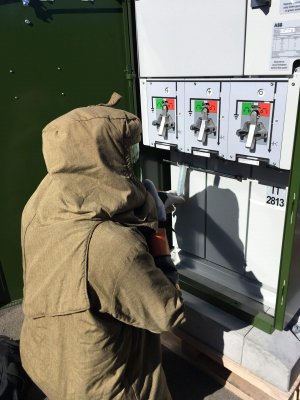 Course info
Duration
Approximately 6 – 9 months.
Cost
$3,566 + GST (Fault Response & Field Switching) per participant (excludes travel & accommodation costs)
$3,066 + GST (Field Switching only) per participant (excludes travel & accommodation costs)