Safe Working At Heights – Rescue Planning
Recommended for
Any supervisory and management personnel who have responsibility for others working at height and a good knowledge of the particular working environment and workplace procedures and circumstances.
Prerequisite: 23229 – Use safety harness systems when working at height
Course Objectives
Evaluate and know how to retrieve a suspended individual after a fall.
Prepare a rescue plan to recover an individual suspended in a harness after a fall.
Understand medical assistance options.
Communicate the rescue plan.
Be able to successfully conduct a rescue
NZQA Unit Standards
23232

Develop a rescue plan for recovery of a
suspended individual after a fall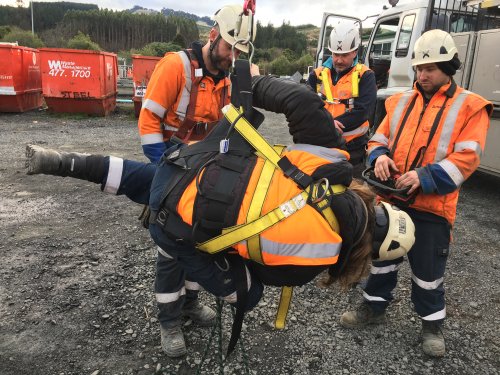 Course info
Delivery
Available nationwide upon request
Maximum 8 attendees
Duration
Please enquire below for pricing.