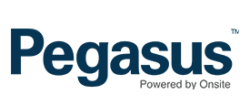 On Friday 12th March 2021, after 22 years within the industry, iskills Managing Director Sharon Macquarie, made the executive decision for Pegasus Management to take ownership of iskills to not only enhance the international growth of Pegasus, but to also expand business opportunities within iskills.
Over the last 2 years, Pegasus and iskills has worked together finding synergies between the two businesses which has been the core of the partnership.
"This strategic acquisition will allow us to enhance the support we offer our New Zealand clients while establishing an important presence there," said Pegasus CEO Adam Boyle.
"iskills is the New Zealand leader in competency management frameworks, defining the skills required to work safely in high-risk industries," said Adam. "This perfectly complements the Pegasus objective to connect competent workers across a network of industries, employers, and clients in our software platform."
"The iskills team are a well-respected part of the NZ competency and training landscape and we are confident they will make us better and accelerate our growth plans."
Sharon says, "Our objective is to keep workers safe, competent, and compliant in their fields of expertise… We look forward to expanding our industry expertise with Pegasus, and to continue offering real value to our clients as a leader in competency management."
Sharon advises that although this decision was not taken lightly, one of her top priorities is to ensure her valued staff and clients remain business as usual as we slowly progress into this new and exciting chapter. The main goal of this acquisition is to generate growth within the company and to "look at the bigger and brighter picture". Sharon is confident that this decision will allow the business to excel in its world-class competency management skills and safety training, which is has done for so many years.
Together, Pegasus and iskills manage the safety, training, and competency of over 3.5 million workers for more than 70,000 companies, offering workforce solutions and managed services in Australia and New Zealand.
Should any of our valued clients have any questions, please feel free to call the office on 07 542 0857 regarding this.