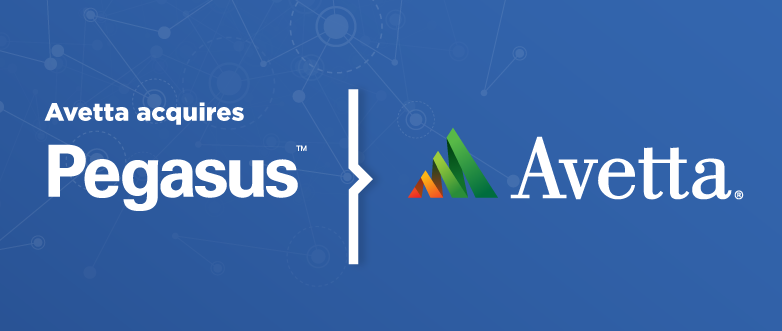 Pegasus is proud to announce it has reached an agreement to be acquired by US-based Avetta, the leading provider of supply chain risk management software.
Avetta's technology platform, Avetta Connect™, helps companies worldwide manage risk, and build resilience in their supply chains – from increasing visibility within the network to ensuring safety and sustainability. The Avetta Marketplace provides suppliers and contractors deep discounts on insurance and safety-related products and services.
Pegasus products are used by more than 100 clients to manage 3.5 million workers employed by 70,000 contractors and will become the base of operations for Avetta in Australia and NZ.
The combination of the two companies will accelerate Avetta's global growth strategy and is expected to create the largest global provider of third-party and employee risk management and compliance solutions, encompassing nearly 170,000 suppliers and 4 million managed workers.
"Australia has long been a great testing bed of worker safety and competency systems and processes across the supply chain and has been the foundation of our success over the past decade," said Adam Boyle, Pegasus CEO. "By joining forces with Avetta, we get to bring the hard work the Pegasus team have done in Australia, to companies, contractors and workers all around the world."
"Our worker competency expertise complements Avetta's world-class supply chain risk management product. Together with Avetta, we'll be able to bring this work to companies and contractors who need the best safety and competency solutions in their industry."
"Together, Avetta and Pegasus will provide our clients the largest and most complete supply chain risk and worker competency management solution in the world," said Arshad Matin, Avetta CEO and President. "Australian authorities and businesses have led the way in monitoring worker safety and compliance programs in the supply chain. We are excited to add this pioneering software innovator and take those insights and capabilities worldwide."
Avetta is impressed with the Pegasus and iSkills combination offering extensive knowledge on Competency Management, Workforce Product and new initiatives in AI/Machine Learning Verification, Smartphone Worker App etc, making this a formidable team. With our aligned core company values, strategic pillars and focus on role clarity and people, the Australian and New Zealand company are proud of the contribution of our people and pathways that are opening for them. iSkills looks forward to this acquisition expanding global business opportunities and growing resources and improved systems for not only our staff, but also for our valued clients nationwide.
Should any of our valued clients have any questions, please feel free to call the office on 07 542 0857 regarding this.