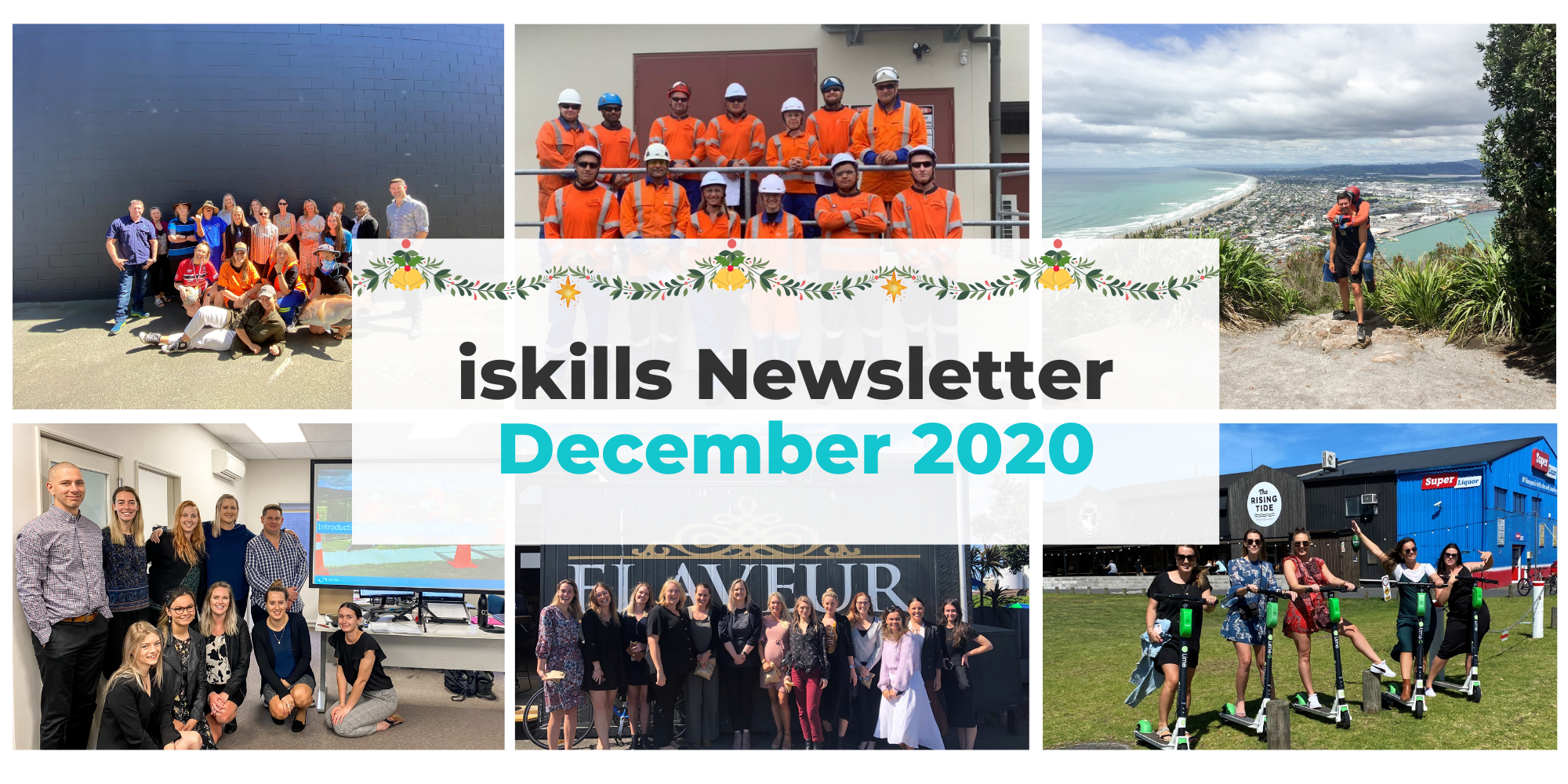 After a successful iskills Christmas party, the team are on the home stretch to closing the office doors, putting our feet up, ready for a well deserved Christmas break spent with family and friends. Before we sign off the year, we are taking this time to reflect on what obstacles 2020 has thrown at us – how we overcame them, making us a stronger as a team, and building relationships with our valued clients.
Over the last two months, we welcomed two new members of our management team located in Mount Maunganui – Jason Mirams, our National Operations Mananger, and Kaz Thompson, our Capability Development Manager.
Jason brings extensive operations experience in a global environment to this newly created role and is responsible for maintaining the high calibre of services offered to our clients, as well as the development of new course offerings to expand the capability of the business. Jason comes from a military and emergency services background and is an avid martial artist with black belts in multiple disciplines.
Kaz is newest member to join the iskills team – he is currently soaking up as much information about the job role and responsibilities as possible before the lovely Roslyn leaves. Kaz has a young family, so most of his time is spent looking after his young son. They are looking forward to spending their first summer holiday at the beach!
With that being said, we farewell Katrina Foster, our Training Performance & Quality Manager, who has been with iskills for the past 2 years, and Ros Buckton, our Capability Development Manager, who has been with us for the last 12 (or so) years. Although it is difficult to see these two exceptional women leave the office, we wish them all the best for their next adventure!
We would like to take this opportunity to thank those who have been patient with us throughout the difficult times, and those who have celebrated our achievements with us. Thank you to everyone who has allowed us to grow this year, we owe our success to our valued clients.
From the team at iskills, we would like to wish everyone a safe and happy Christmas, we look forward to working with you again in the New Year!

New Zealand Certificate in Electricity Supply (Introductory) Level 2 
Last week, our trainer Cam, was able to successfully conduct and complete 10 trainees through a New Zealand Certificate in Electricity Supply (Introductory) Level 2 course in Mount Maunganui. 
The purpose of this qualification is to provide the electricity supply industry with people who have sufficient knowledge and ability to work safely in the industry at entry level.
This is a foundation certificate suitable for all entrants to the industry whether they intend to work in the trade or in an administrative role within the generation, distribution, transmission, telecommunications, or retail sectors of the Electricity Supply Industry.
To find out how you can complete this FREE iskills training qualification, get in touch with our bookings team: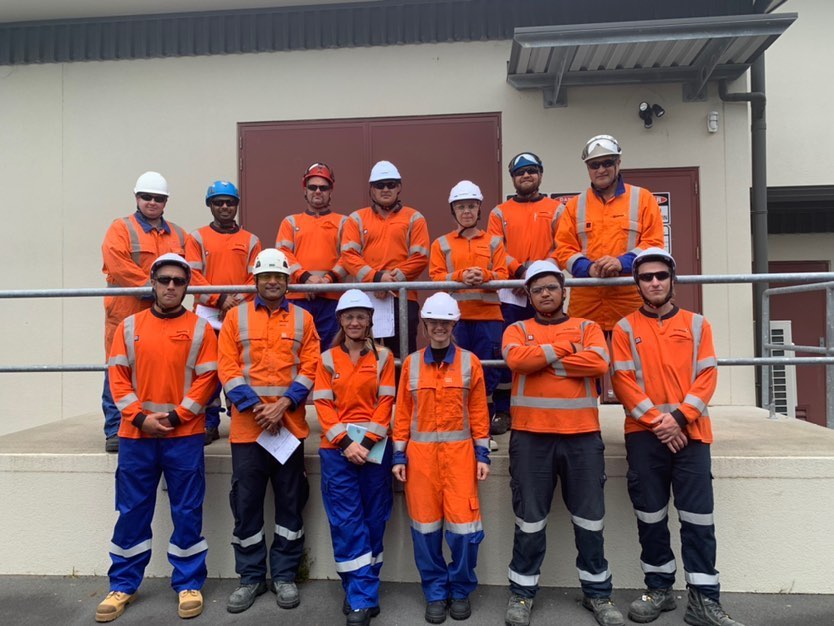 International Men's Day
As part of our 'Wellbeing in the Workplace' events, we celebrated International Men's Day to acknowledge all the wonderful men in our lives! The theme for 2020 was "Better Health for Men and Boys" with the aim to make practical improvements to the health and well-being of the male population.
It's important to encourage men to communicate, and to look after their own wellbeing, and to be role models for other males.
"International Men's Day is an opportunity for people everywhere of goodwill to appreciate and celebrate the men in their lives and the contribution they make to society for the greater good of all."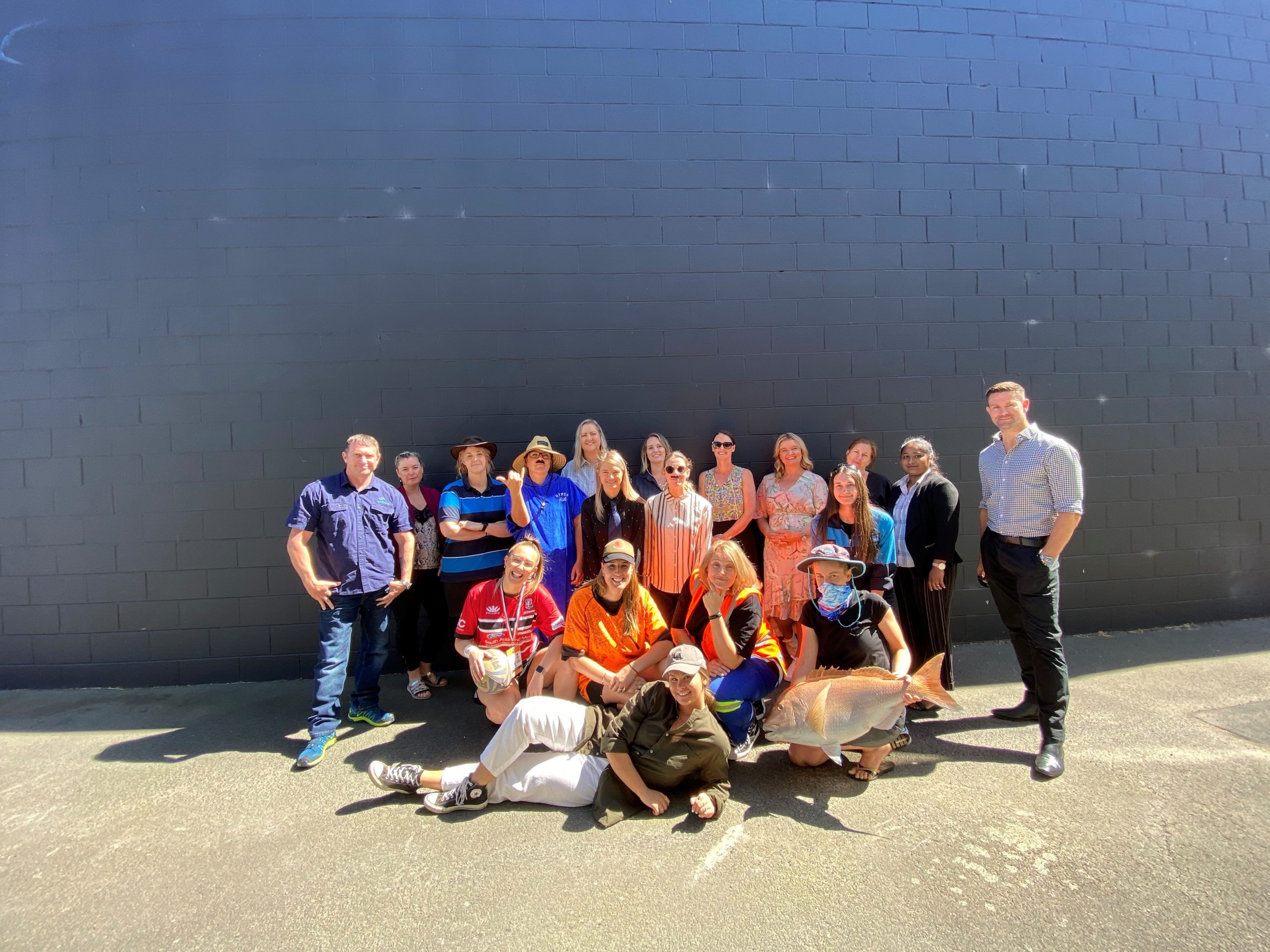 Professional Development in the Workplace
No two days are ever the same in the office! Last month, we got to see our trainer, Cam, in action after putting on an engaging Introduction to Electricity Supply Industry course for our iskills team!
The purpose of providing these professional development sessions allows our team to keep up to date with everything going on within the industry – so that we understand which course offer best suits your employee needs!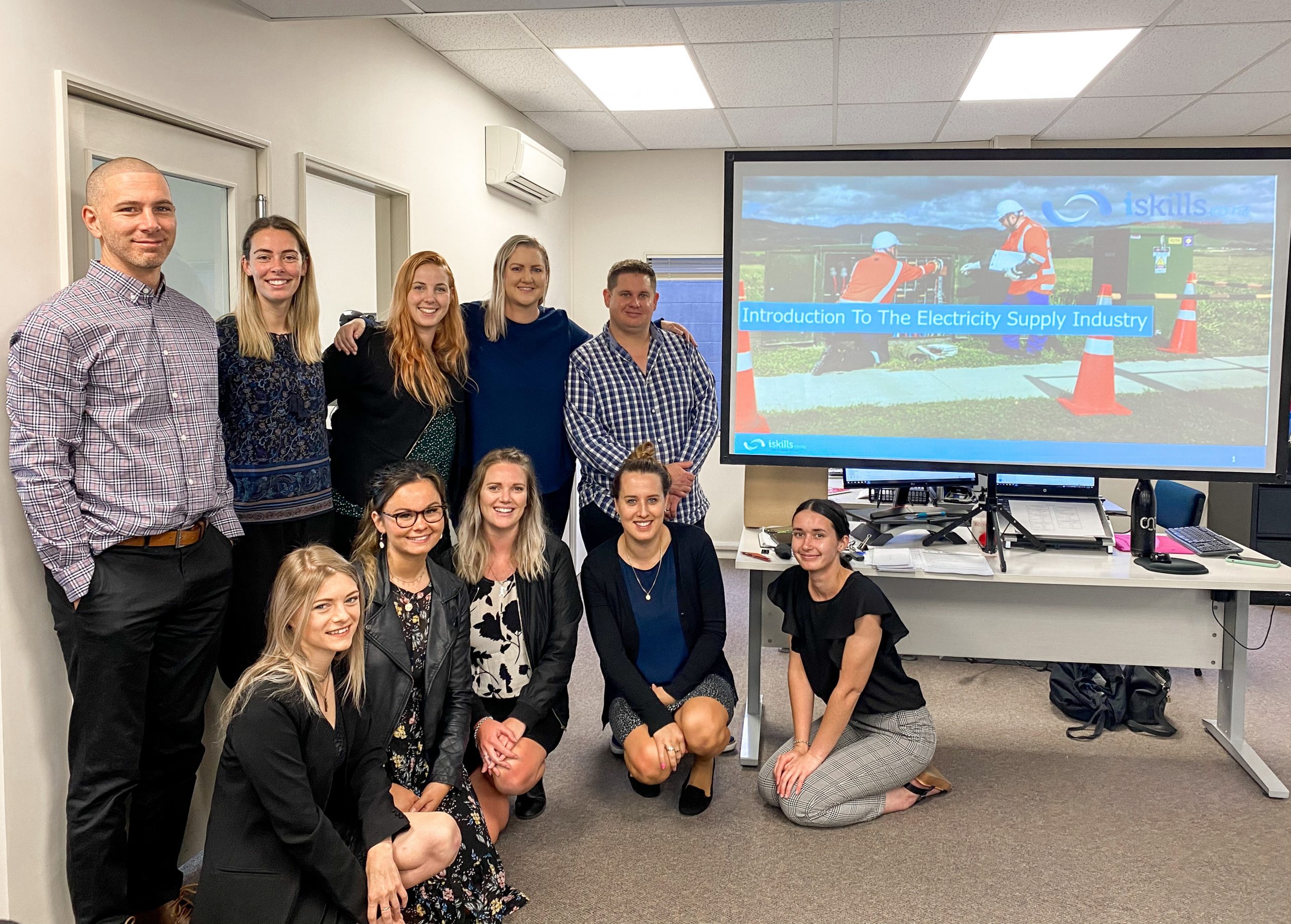 CHORUS WTC PUBLIC DATES 2021